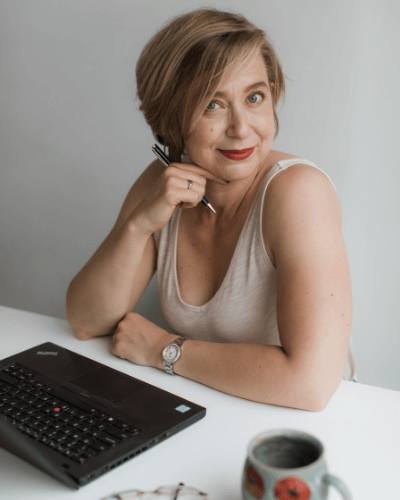 Feeling overworked and undervalued?
Tune into what truly matters and create a roadmap to a values-aligned career and lifestyle.
Over two sessions, we will
assess four key areas of your life and career (session 1)
uncover your priorities and put in place a personal roadmap to lead a more aligned life & career (session 2)
"There are not enough hours in the day. I feel I'm constantly chasing my own schedule but I can't seem to catch up."
"I'm balancing different projects while also trying to find time for self-development, volunteer engagements that bring me energy and purpose. I try to be there for my kids and my partner and my community, and somehow myself."
"I LOVE what I do and I'm super committed to both my work and personal life but I struggle to invest my energy in ways that are sustainable long-term because I want to pour 100% of myself into multiple containers at all times."
As passionate impact makers, work and life are not exactly separate. Whether we are employees, CEOs or self-employed, we don't leave our "Why" at the office when we leave for the day. Our reason for being in this world - our purpose - is a constant companion reminding us what we are here to do. 
We register for webinars, conferences, online courses and trainings ("I can knock off a few emails while they talk.") while our stack of self-help books grows precariously tall. If we didn't believe that better is always possible, we wouldn't work in the social impact sector to begin with. You call our constant desire for improvement an occupational hazard. 
We dream about a future, in which we start our day with a workout and meditation, yoga and journaling while sipping green juice and cooking a wholesome breakfast for us and our loved ones. We breeze through our day as we change lives left and right, and show up fully prepared for every encounter before ending a fulfilling day with a date or dinner or walk into sunset.
Truth be told, I think you are terrific as you are. But I also know that getting rid of the clutter and noise in your life (and head!), putting boundaries in place and prioritizing where to invest your time and energy will 
Allow you to sleep better at night, 

Help you be a more present partner, parent, and community member,

Create deeper and richer impact at work

Live more attuned to your strengths, passions and desires (yes, I said it!).
Imagine you could
Zero in on your true passion while getting rid of the noise and chaos in your head

Have a better sense of clarity about the impact you make

Create a lifestyle that allows you to work effectively without burning out

Formulate your contribution to your community and have a clear path of moving ahead

Have more quality time with your kids, partner, and yourself

Confidently set your limits even when you want to give in 

Create space to pursue professional excellence and personal mastery without guilt

Feel less overworked and anxious
I have created a format that allows you to drown out the noise and dig deep into what truly matters to you. Prior to our in-person session, I will guide you through a process of reflection for a thorough, ego-free gut check. This 360-degree assessment lays the foundation for our work together.
During our session, we will hone in on what makes your soul sing, what roadblocks are preventing you from moving ahead and how to navigate the path ahead without reverting into old habits. 
Together, we will:
Do a thorough gut check on all areas of your life

your lifestyle

personal wellbeing

professional work & impact

personal & professional growth

Set your priorities in these four areas. 

Put a custom system in place that allows you to thrive
A month following our session, I offer a check-in to see how you're getting on, where you're stuck and how you can stay the course long term. 
The Compass Session is no quick fix but tailored to implementing small changes long-term to ensure your new habits stick and become the norm in your purpose-driven life. 
Schedule a quick 15-minute call to see if we're a fit and to ask me any questions you may have upfront

Purchase a Compass Session

Within 48 hours, book your date and time online

Prepare for our session with the help of Social Venturers' proprietary workbook (30 - 60 minutes)

Deep dive in-person session (60-90 minutes)

Receive additional resources and materials for further self-study

I remain available for follow-up questions up to four weeks following the session.

Check-in after 30 days. 
$595 (can be applied to any follow-up programming with Social Venturers)
These are the results you can expect
Prioritize where to invest your time and energy

A greater sense of clarity and control over the quality of your work and personal life

Become more comfortable with knowing when and how to say no

Spend more time creating social/environmental impact AND have time for your personal development.

Invest in your continued education and contribute to other mission-aligned organizations.

Show up confidently in the world with a clear vision of where you're going and what your  personal path looks like.
What exactly am I getting from this session?
A deep dive into your current mindset and behavior patterns. 

A 4-part framework to help you focus on impact and a sustainable lifestyle to create said impact.

You will leave with a roadmap to implementation, additional resources to deepen your engagement and a lot more confidence in what you do and how you do it.
How is this session structured?
We will start by talking through your picture of a purpose-driven life and career.

We will assess where you're currently spending your time and energy, what's serving you and where you want to become more invested. Then we'll cut out the things that don't serve you. 

We will co-design a blueprint for implementing new habits and schedules that align with your priorities in the areas of lifestyle, wellbeing, work/business and personal & professional growth
How long will this take?
Once you have scheduled your session, I ask that you spend 30-60 minutes preparing with the help of my personal workbook so that we can make the best use of our time together.

The session itself will take 60-90 minutes during which we will dive deep into what makes you happy and fulfilled.

For two weeks following our session, I'm happy to answer any questions that might come up as you implement your new roadmap.
How much does this cost?
A compass session is US$595. This investment can be applied to any follow-up programming with Social Venturers
There are so many coaches out there, how do I know this is a good fit?
I'm not a coach. I pride myself in challenging my co-creators, asking hard questions and guiding them through the process of finding meaningful answers. 

I also like to check in with clients a few or two after our session to hear how things are going and where we might adjust their roadmap. 
How do you know what I need?
Every change maker is different (duh!). I will never tell anyone what to do or how to do it. In a Compass session, I introduce you to my tested framework of creating a sustainable lifestyle that supports your impact-driven work and ensures you don't burn out in the process.