There is no blueprint for a purpose-driven life.
Are you an overworked impact maker who always puts her-/himself last? Are you tired of always putting out fires, trying to create value from scarce resources and ensuring everyone gets along in the name of progress?
I believe that the only way to create lasting social and/or environmental change is to ensure that we can sustain high levels of excellent work without burning out. Only if we are motivated, inspired, committed and supported can we do our best work, day-in and day-out, for decades to come!
Does this sound like you?
You are passionate about making a difference in your community, and maybe even the world, but you struggle with the integral challenges of our work:
A constant need to put out fires and the stress of always feeling behind on our to-do list

A lack of control over our own agenda and, consequently, ability to move strategic initiatives along.

Taking on tasks outside our scope in the name of serving our constituents.

Our efforts are not reflected in our paychecks.

We are overworked, there are not enough hours in the day.

We lack the clarity of purpose and focus to prioritize the urgent and important. 

We fail at setting boundaries and sticking to them.

We have few resources and even less capacity to become better at our work through training and professional development opportunities.

We don't always feel confident or valued for the work we create. 
Were crystal clear about your purpose and values, and knew how to lead with them

Defined success on your own terms, and designed a sustainable lifestyle that aligns with your definition

Had systems in place that allow you to do excellent work AND enjoy the meaningful things in life

Earned what you're worth 

Created a schedule for sustained productivity and professional growth

Had rich and deep trusting relationships within your community

Could make a difference in the world, get paid to do it, and live a fulfilling life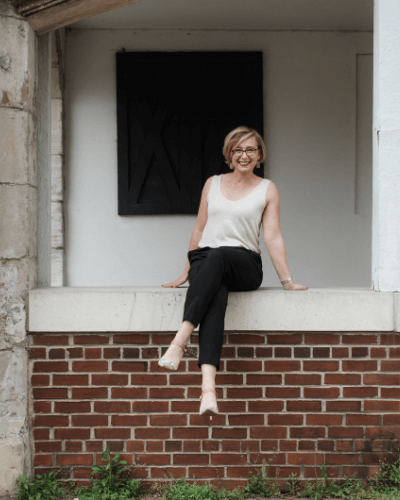 Over the course of three months, we will create your personal roadmap to professional excellence and personal mastery so that you can create the impact you were mean to make without burning out in the process. 
The program runs from February through March 2022 in a group limited to 12 participants. 
Rooted in Purpose

Success on your terms

Systems that work
Your money picture

Sustained productivity

Professional growth toolbox
The mindset of an ecosystem builder

Ecosystem building 101

Stay the course
Want to bring this program in-house?
Organizational rates start at $20,000 for teams up to 10 people.
What are the roots of your purpose? Together we'll uncover your vision for the world you want to live in, your mission and values (and how to lead with them!). 
Gain a deeper understanding of your role as an entrepreneurial ecosystem builder & learn the foundations of this emerging practice
Put systems in place that play to your strengths and allow you to manage work and play according to your needs
We'll assess your toolbox of skills and expertise to create your customized curriculum to personal & professional growth
Take charge of your financials and build your own roadmap to financial freedom
Learn tactics of deep and focused work for high-value outcomes
Define what success and impact mean for you and what your terms are
Learn how to stay the course
prior to the program start to assess your current position and outline a customized roadmap for your program participation
value $595
Optional peer-to-per calls
You'll have the opportunity to review and discuss with your peers at the end of each month in facilitated peer-to-peer calls
value $900
2-hour deep-dives into the 9 elements of the framework covering your self, your work and your ecosystem
$2,600 value
You'll have up to three 1-1 conversations with Anika to guide your execution and local implementation
$900 value
VIP discounts to other Social Venturers events & programs

A dedicated group of values-aligned peers from around the world

Social Venturers' workbook and tools

Additional resources for each masterclass for optional self-study

Access to Anika via email in between sessions for questions and ongoing support
Pre-registration
Early Bird: US $2,100
Want to bring this program in-house?
Organizational rates start at $20,000 for teams up to 10 people.
Who benefits from this program?
Impact blueprint is geared toward impact makers who are tired of changing the world for everyone else while draining themselves:
(Social) entrepreneurs, 

Advisors, mentors & service providers

Funders and (impact) investors; 

Managers and employees at entrepreneurial support organizations,

Non-profit and foundation leaders and staff

Policy makers

Economic development officers

Community and ecosystem builders

Researchers and professors

Storytellers. 
Participants see these outcomes
They are clear on what they're in this world to do, and how they want to go about it.

They are more comfortable asking for/charging what they're worth. They make enough income to invest in themselves (personally and professionally) and give back to their communities.

They dedicate more time to the things in life that give them joy and refill their cup.

You have a firm grasp on the important aspects of their lives and set boundaries accordingly.

They spend their time actually making a difference instead of constantly chasing funding, clients, or both.

You create more space to think big and strategically with a sounding board outside of their own organization.

They have more energy to tackle complex challenges while creating space for their professional development and personal growth

They make more time for their loved ones and personal pursuits.
Let's find out if it's a good fit!
Schedule a 15-minute chat to find out whether Impact Blue Print is right for you.
0 commitment. 100% answers.