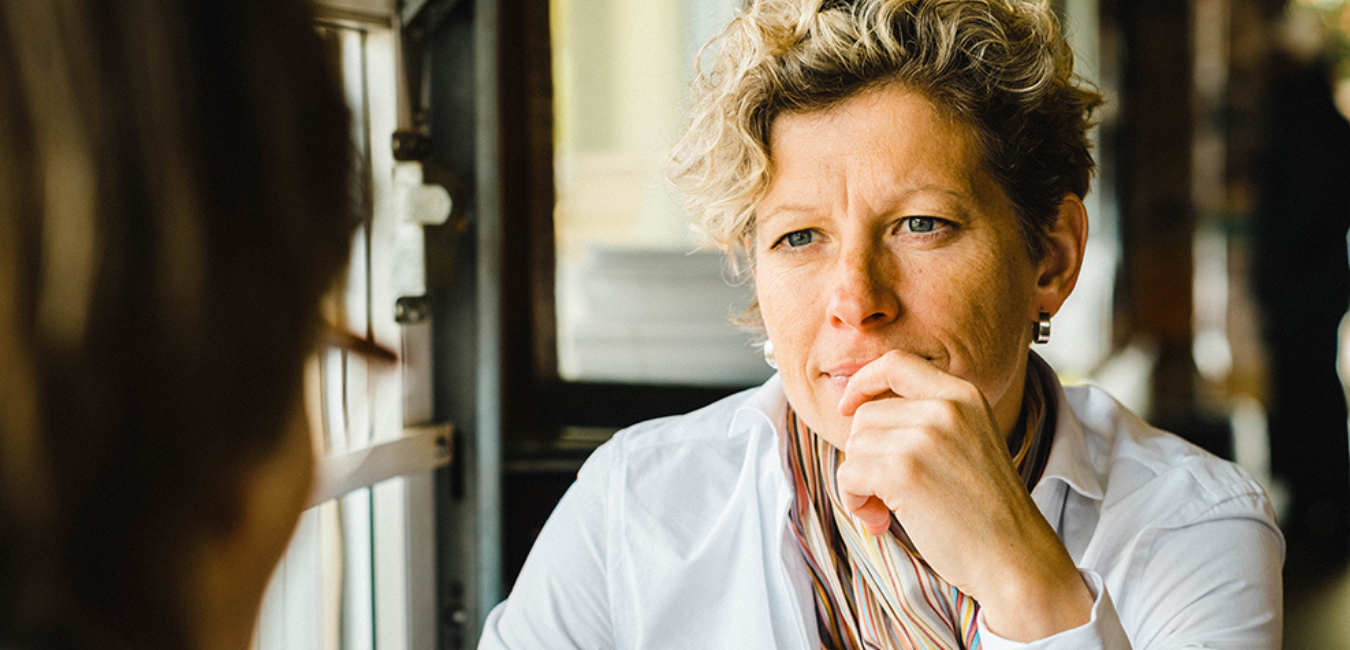 Isabelle Swiderski
Ottawa, Canada. Ecosystem weaver and facilitator. Collaborator and perpetual student. Nature lover and cook.
Isabelle Swiderski started her agency in 2007 and since then has worked with social entrepreneurs around the world to bring their ideas to live and scale their impact. "Initially, my team and I were working with not for-profits exclusively on branding, storytelling, annual reports, websites – the usual communications. Then I became really interested in how business could be used – for lack of a better expression – as a force for good. So I decided to add an MBA to my MDesign and to shift the main focus of our activities to supporting social entrepreneurs. I also realized that there was more potential for education and a curriculum so I've been running workshops specifically to help support social entrepreneurs all over the world. Now available online, it's centered around the question of How do you make better business decisions using design methodologies? I think most entrepreneurs are a little trepidatious about talking to their audiences; they tend to design a product behind closed doors for months, they are in the dark about whether or not their audience will need it instead of connecting with potential clients from the get-go. I'm trying to help social entrepreneurs be less afraid to go to market and test their assumptions."
Why are you doing this work?
"Right now, there is so much threat to the light in the world. Knowing that there are a ton of people in the world doing great work to turn things around is what gets me out of bed in the morning. I'm really interested in those specific stories about entrepreneurs: What is your personal story? Why are you doing it? What drives you to have a positive impact in the world? And how can we create networks of networks and make ourselves more visible to each other so that we may give each other hope, gain momentum from knowing that we aren't alone, because as a social entrepreneur you can be really lonely!"
How can we support each other and pool our resources and skillsets to accelerate change?
From financial to holistic value
"We've shifted what we value. For example, we have somehow bought into this artificial claim that the financial sector creates the most value, often at the detriment of the real economy.
I believe that we have to have a conversation about true value, from human relationships to the financial sector.
If we get better at listening to each other and at learning how to truly collaborate (knowing full well how difficult it is to truly collaborate), we can redesign the system in more nuanced ways. A system that works for all of us and in which value is complex and holistic instead of this one-dimensional, capitalist goal that is ruining our systems for the majority of people. One prerequisite for all of systemic change is that we must get better at and more comfortable with questioning the current system. Most of us go through life assuming that that is just the way things are. But the status quo and how we see the world are nothing but constructs. If we understand that these constructs can be changed with an entrepreneurial spirit, then we can reimagine better systems."
Room for improvement
"Our biggest issue as a society is our attitude toward others: We're constantly saying who's in, who's out, who do we value, who do we not value; people are finally starting to make an effort to really question systemic racism and systemic exclusion. It's a step in the right direction.
I wish for us all to have the ability or the opportunities to live to our fullest potential.
What intrigues me the most is figuring out how to help people understand the wealth that they have inside them. At one of my client engagements in Morocco, we were working on helping young girls in mountainous areas gain access to information about their menstrual cycle. When I started the workshop, I asked them what they wanted to do when they grew up and they named three professions. Because those were the professions that they knew; it wasn't because they lack imagination or potential. It's not that any of us LACK imagination, we just sometimes seem to lose access to it.
How do we help people tap into their individual imagination?
… on a systemic level
"Systemic change is difficult. That's an understatement. But I see that there are so many opportunities and successful examples of collaboration. What I find challenging is making this work more visible. I think the ESHIP Summit was a perfect example of that. The content was highly practical; there were so many people being super honest and detailed about the process that they were going through to build and grow ecosystems. I loved how they were inviting people to the table and talked openly about the gaps they saw. And I think this is the biggest challenge:
How do you empower more people to think in systemic ways and be entrepreneurial in their approach?
Overall, I wish for us all to have the ability or the opportunities to live to our fullest potential
That's why I've been really interested in moving into rural development and studying the relationship between economic development and human rights. The interdependence shows once we start to ask: Who has access to opportunities? Who gets to live to their full potential? Who is excluded, and who doesn't see themselves reflected in some of the success stories that are out there?"
… on a personal level
"I could use some rest. I haven't been able to take time off during this pandemic. I feel like there is a lot of momentum around social change and there is a lot for us to do. In the meantime, I try to punctuate my day with things that I enjoy: I do my best to get out in nature and exercise regularly. I also try to make myself good food. I really enjoy cooking and so that's a bit of a celebration."
The perpetual student
"I enjoy the diversity of projects I get to work on individually as a facilitator and with my team as business design and strategy thought partners to our clients. We collaborate with a lot of different organizations, from nonprofits to the government of Canada. That allows me to view systemic change through different lenses which is intriguing because I am a perpetual student. I take courses. I read multiple books a month, I'm always looking for areas to gain more practical and theoretical knowledge."
How can we help you move forward?
"Connect with me! What inspires me is seeing how many people are in this work and the more we talk about it, the more we're able to see how best to use our skills and how best to support each other."
---