The podcast for ecosystem builders
Transforming Communities is hard work
How can we make our communities better places to live, work and play in?
How do we revitalize neighborhoods, villages, towns and rural regions that are breaking down because they can't keep up with the pace of digitalization and automization?
How might we amplify the impact of the changemakers in our communities that are already working to make a difference?
On Ecosystems for Change, learn from practitioners who are working to transform their communities by taking an ecosystem approach to change. Find out what tools and tactics they use to amplify the impact of entrepreneurs and changemakers in their communities. And find out what gets them out of bed in the morning.
Join us as we co-author the playbook on transforming communities through ecosystem building!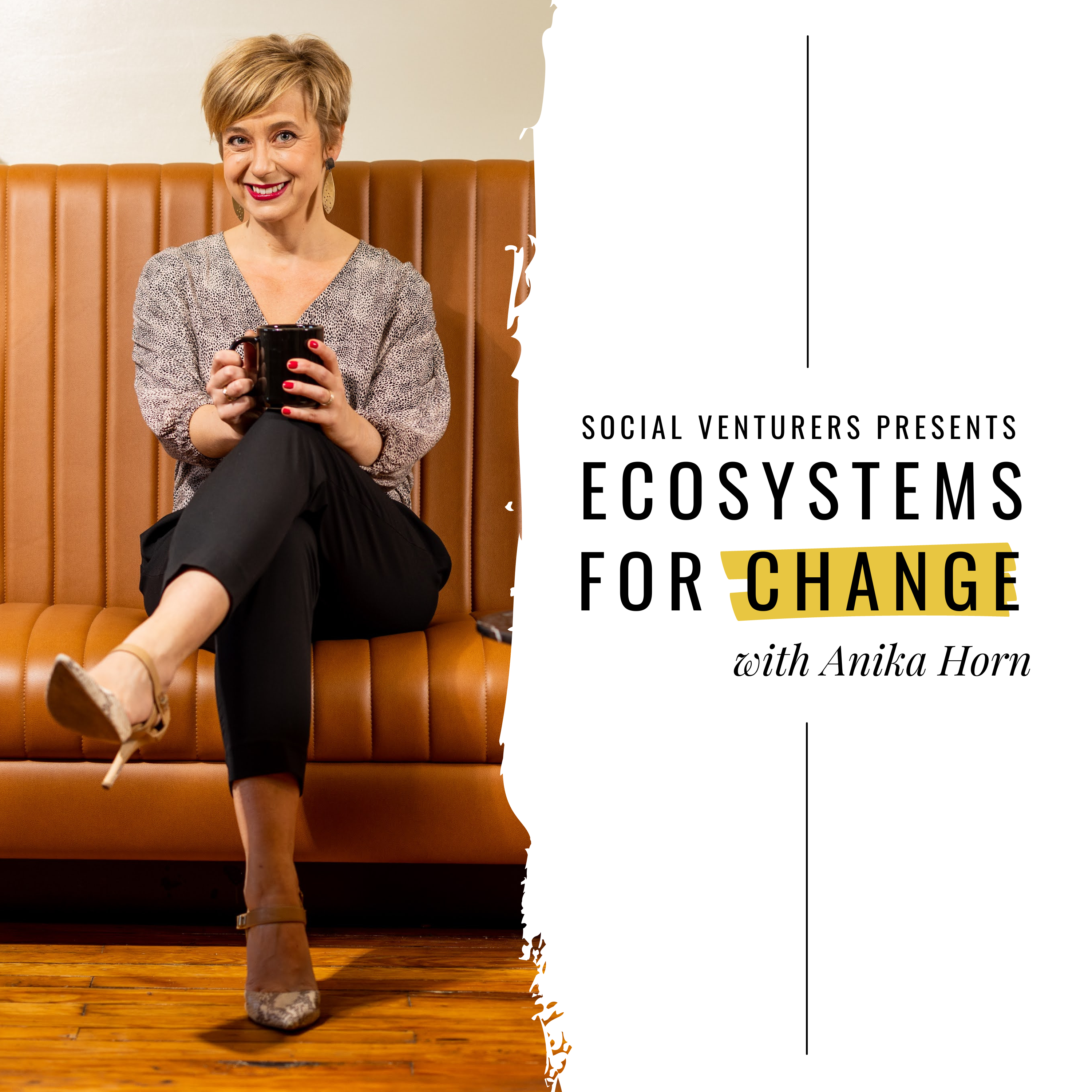 We're co-authoring the playbook. Each season a chapter:
1. What is ecosystem building?
In season 1, we meet ecosystem builders from around the world who share how they support change makers in their community by using a systems approach. Be it as economic developers, non-profit leaders, community builders, co-working space owners or leaders at entrepreneurial support organizations.
2. The slow and complex nature of systems change
You can't talk about - let alone operate in - ecosystems without first understanding what complex, adaptive systems are. In season 2, we talk to systems thinkers and doers who help us understand how to best navigate and affect change in complex, adaptive systems.
3. Burn both ends
A recurring theme among passionate servant leaders is that we are terrible at setting and upholding boundaries. We're constantly burning the candle on both ends. In season 3, we talk to practitioners about burnout and their coping mechanisms.
4. Social Capital
We often talk about the importance of building trust and relationships in order to affect change in entrepreneurial ecosystems. But how do we ACTUALLY do that and how does a strong foundation of trust help us manage conflict?
5. The Quitters
Quitting the Infinite Game of Ecosystem Building: In season 5, we're exploring what makes ecosystem builders quit their organization, their community or the field of ecosystem building altogether - be it temporarily or for good.
6. The Storytellers 
By telling meaningful stories about and within our communities, we craft a narrative about the future we want to create. In this season, meet storytellers who intentionally design narratives that move their communities forward,
Skill Sessions
In these short sessions, I share some of the practical tools and skills that have helped me become a more effective and holistic ecosystem builder.
Become a part of my ecosystem
Stay up-to-date on new episodes and valuable conversations. Plus, get your own chance to weigh in on what we cover and who we talk to on the show!