"One of my favorite client projects was a year-long contract with the city of Austin, Texas. Bloomberg philanthropies funded us to design a project that would create better services for people experiencing homelessness. As service and content designer for this project, one of my directives was to actually create the lived experience of a year-long pilot supporting and better serving Austin's homeless population.
What I loved about it was that everyone really had a lot of heart. It allowed me to experience the issue from different perspectives – that of the police force, government officials, medical services, etc. I had never before had the opportunity to experience homelessness through the lens of different stakeholders who had very different touch points with the target audience. This experience gave me a deep appreciation for service-design that puts the "customer" at the center of any intervention or service; in this case, people experiencing homelessness.
Meet Titania Veda, self-employed designer for services and content in the social impact space! Titania and I were both part of The Coaching Fellowship; we met more than a year after my fellowship officially ended but as you will learn from this conversation, Titania is a relationship builder who will not be stopped by time zones or geographies.
"I work with startups and small teams that are mostly women-led or otherwise bring a high level of diversity to help them figure out their design needs and co-create solutions that work for them. I love working with founders and connecting on a personal level. To me, that's what true collaboration in the social impact space comes down to.
What I head across the sector over and over again are organizations who are creating solutions for their clients or communities and get frustrated if they are not really connecting with them. I wish they understood the importance of truly listening to the communities they're looking to serve before creating solutions that may not be relevant or useful. You can set aside a part of your budget just to understand your communities lived experience before you even do a pilot. This type of discovery can even be part of the pilot. What's important is that the community that you serve feels understood, that you can relate to them, and that they feel supported."
Businesses should just look at communities as people, not as a sales opportunity.
The end of networking
What I loved about connecting with Titania was the lack of superficial chit chat. Even though we had never met in person and only had in common the fact that we had both attended the Coaching Fellowship (separately) we immediately connected as humans.
"I ceased to network about six years ago. Now I actually seek out genuine connections and if the other person and I click, then things start to happen organically. There's no need to force it, the energy either flows or it doesn't. But I don't generally find myself in situations that feel like having to push a boulder up a hill. It's more like floating down the stream together; you're both paddling in sync and it's really nice. Rather than sapping my energy, it actually gives me more. A lot of the women that I connect with usually connect me to other women, and somewhere along the way, some of them connect me to work as well. But it's not like pitching. It's more so a wonderful by-product of genuine relationships and having each other's best interest at heart – be it personally or professionally. We rarely talk about work, we just talk about life.
When we find ways to genuinely connect with each other, a values-aligned collaboration can be the beautiful outcome.
The Coaching Fellowship
"My cohort wrapped up just as COVID-19 was sweeping across the world a year ago and immediately there were so many support groups, webinars, and resources to support all of us. The Coaching Fellowship (TCFS) has a very strong alumni network including committees that work with the community at all times. Beyond that, they have created a wonderful way for us just to connect with each other so none of us is ever truly alone. There's always someone you can reach out to within the network and I appreciate that camaraderie.
I'm part of a skills-sharing group that meets every month. It started at the end of last year and it's been a wonderful place to just get support from one another. I'm also leading the current cohort in a monthly 'Allies Pod': It's a small group of six or seven women exploring the topic of allyship and supporting each other on the Coaching Fellowship journey."
On Titania's radar
Fatima Kamenge is someone from our Coaching Fellowship Community. She works to support people in terms of financial education, especially people of color. Women in particular are not taught how to handle money, invest, and manage their finances in school which puts us at a huge disadvantage.
Tara Roberts has been a friend for over a decade. She is a National Geographic Explorer and Storytelling Fellow and also a Fellow at MIT's Open Documentary Lab. She is currently documenting the journey of Black scuba divers and archaeologists finding the lost wrecks of ships that carried enslaved Africa. I love watching her building a very intentional life with so much dedication, grace, and curiosity while walking down a curvy path of life.
How can we support you?
I'd love to connect with more incredible women in the world, so please reach out to me via LinkedIn.
I'm also offering embodiment circles for women communities worldwide to help women learn more about being and living in their bodies and how to tap into their body's wisdom to navigate through life.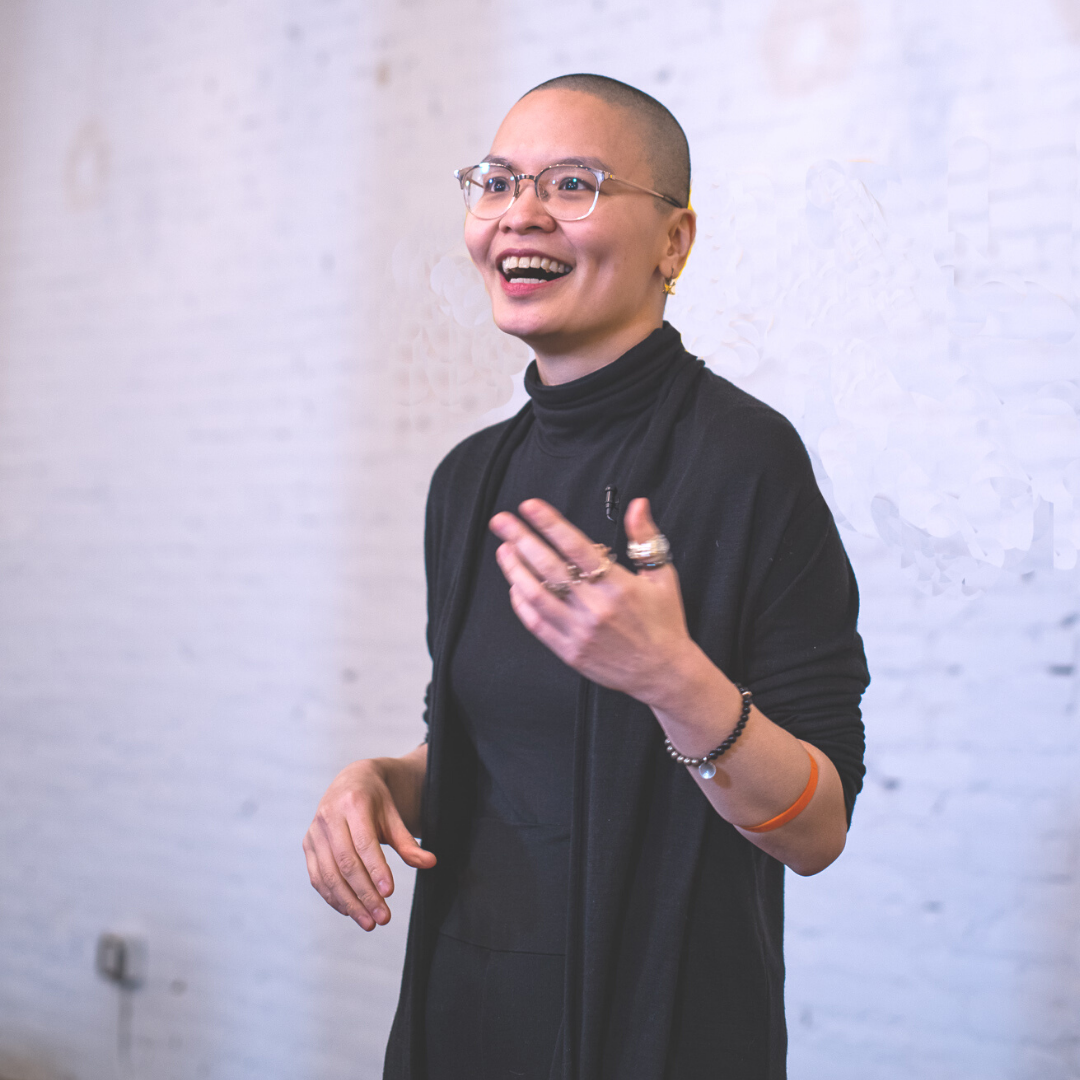 ---