Take a systems approach to supporting entrepreneurs in your community.
No (social) entrepreneur succeeds in a vacuum. It takes a village, or an ecosystem, to help a purpose-driven founder start, manage and grow a socially and/or environmentally responsible business. In this masterclass, you will
Gain a deeper understanding of what it means to build and nurture entrepreneurial ecosystems,
Identify your role and opportunities within your impact ecosystem
Learn Social Venturers' framework for becoming an effective entrepreneurial ecosystem builder
Unlike my other masterclasses that take a done-with-you approach, this masterclass focuses on teaching you the basics of this emerging approach and equips you with a 10-part framework to help you become a more effective ecosystem builder.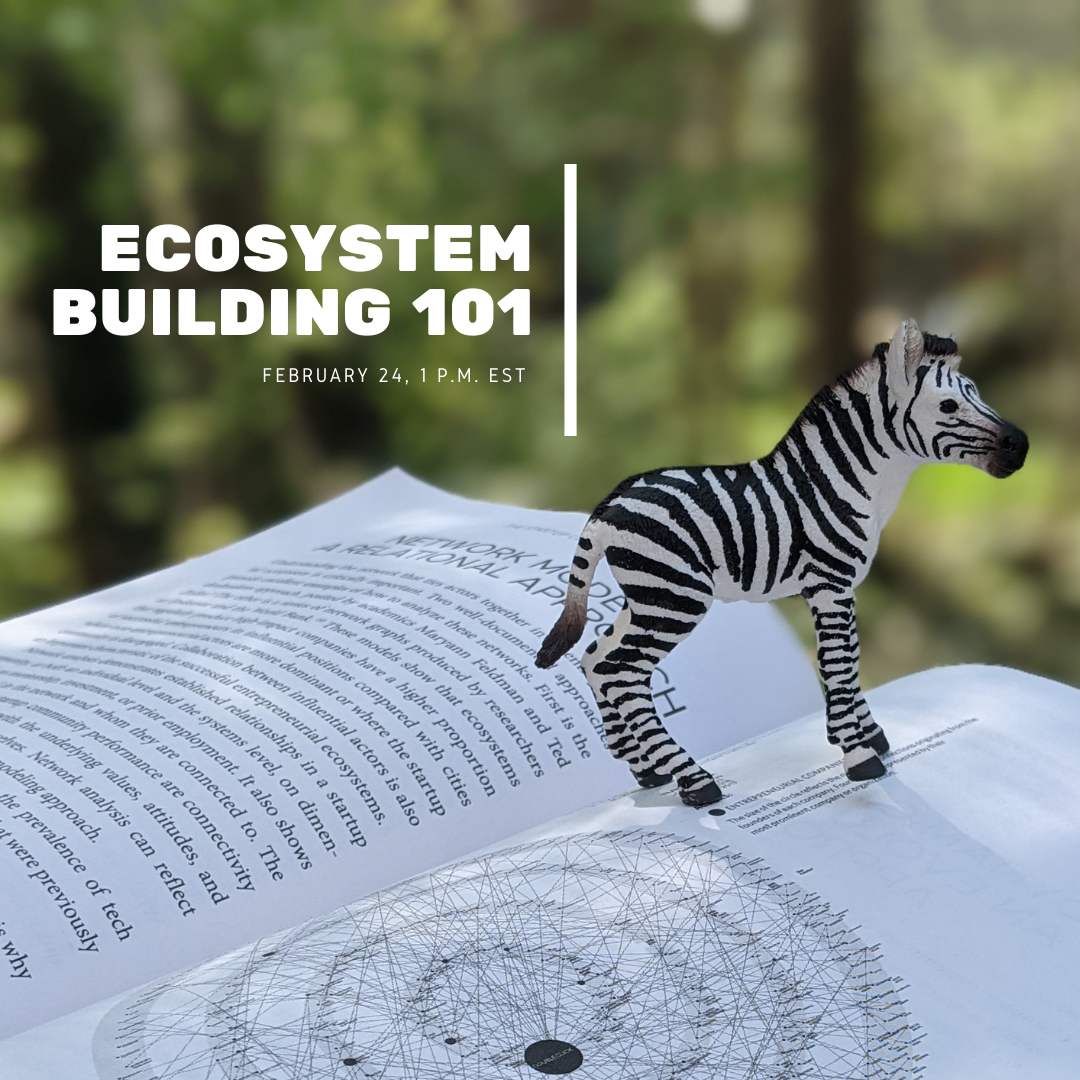 Candidates for this masterclass include
Seasoned entrepreneurs who want to figure out how to give back to the next generation
Program managers and operators at incubators, accelerators, co-working spaces and other entrepreneurial support programs
Community builders and activists who want to leverage entrepreneurship as a force for more equity, wealth and quality of life in their communities
Investors, funders and foundations who are keen to explore their role within their local (social) startup community
Economic development agencies and small business administrations curious to learn more about grassroots (social) entrepreneurship support
This masterclass is for changemakers who
Want to increase their impact by taking a systemic approach to social change
Believe that a rising tide lifts all boats
Would rather collaborate with key stakeholders than work on their own
Want to see their communities thrive by harnessing the power of entrepreneurship
Are already servant leaders in their communities of change,
Want to sharpen their skill set to better serve (social) entrepreneurs.
What you'll walk away with
An introduction to entrepreneurial ecosystem building
A ten-part framework to guide your approach to becoming an effective ecosystem builder
Insights & practical advice sourced directly from the field of entrepreneurial ecosystem building
Social Venturers' proprietary workbook
A list of resources to further your self-study
*The fee for this masterclass can be applied toward the Keystone Program (launching in September 2022).
Looking for more masterclasses?