Bistra Kumbaroska
Ljubljana, Slovenia, and Vienna, Austria. Impact activist and co-creator. Extrovert & poet. Multilinguist and citizen of Europe.
Head, heart, and social innovation
Bistra Kumbaroska is the co-founder and managing partner of Heartbeats Innovation and Communication, a Vienna- and Ljubljana-based agency (more on that later) that works with purpose-driven entrepreneurs and organizations to discover, strengthen and expand their social and environmental impact.
"Our company name says it quite well: We focus on innovation and communication as one of the core processes for doing good and doing well in the world we live in. We support clients in the areas of innovation and communication to enable them to strategically deploy social innovation and communicate their positive impact on society and the environment."
Diversity and unstoppable resilience: Social entrepreneurship in Central Eastern Europe
"I was born and raised in North Macedonia, south of where we are now but – like most of the Balkan countries – also part of ex-Yugoslavia. When it comes to supporting social entrepreneurs, I am lucky to say that as a company we have two company branches, one in Austria (Vienna) and one in Slovenia (Ljubljana). We split our time between two homes, though since COVID-19, we have been based mostly in Slovenia.
Some of our clients work globally to strengthen civil society and bridge the gaps between different sectors in an effort of systems-wide change. When it comes to Eastern Europe, the region I call home and where I spend most my time, the main difference I notice is their unstoppable resilience: among the social entrepreneurs or innovators that I've had the privilege to work with in the Western Balkans, there is a tremendous commitment to the mission because the entrepreneur who created the organization or company lived the very experience that he or she wants to change.
Unstoppable resilience: Deep commitment to the mission rooted in the lived experience.
Entrepreneurs in this region have been moving forward regardless of what the circumstances are. I believe there is something in their personalities that makes them very resilient, always fighting for the good and looking at challenges as an opportunity rather than a problem.
We live in ultra transformative times; but not all the changes that we see in the world come to the Balkans or Central Eastern Europe at equal times. Each country in this region has worked its way out of socialism in their own unique way with different parties, politicians and economists leading the way which makes for an incredibly diverse mosaic of countries and economic development histories.
Much of the pain that people experienced throughout these transitions has been transformed into a need and then into a social enterprise.
People in other parts of the world underestimate how diverse Central Eastern Europe is. It's a very fragmented region, a home to many different cultures and borders; it's not unusual for people in one and the same country to speak different languages or distinctive dialects. It's a very complex region in that sense, which might explain the diversity of issues and topics that social entrepreneurs here tackle. In Macedonia, for example, you might encounter the most innovative startup managing beehives and producing the best honey while you also meet the latest high-growth startup measuring air pollution – and they're both based in the same city."
Scarcity and failure
The cultural fragmentation and diversity in Central Eastern Europe mean that you have to work extra hard to bridge gaps and create a space for unlikely allies to come together and collaborate.
"At the same time, this fragmentation and diversity mean that you have to work extra hard to bridge gaps and create a space for unlikely allies to come together and collaborate. We are very protective by nature. Maybe it comes from the mentality of scarcity: We all want to protect our resources, our networks, our partnerships; we nurture them very carefully. Opening up and collaborating means that you step out of that familiar, hard-won zone and look at the world with a mindset of abundance. This shift in mindsets is something I'm personally very invested in because I believe there is enough for all of us.
Opening up and collaborating means that you step out of your familiar, hard-won zone and look at the world with a mindset of abundance.
With our communist past, it's perhaps not surprising that entrepreneurship has been a less common path for people. Failure as an opportunity to learn is not as widely accepted as it is in the Western startup world.
Part of our job as ecosystem builders here in the Balkans is promoting the idea of prototyping and experimentation.
The compass of impact
"As managing director and passionate extrovert, I work with many stakeholders. Most of my work is focused on innovative practices in community management: How do you organize your community, especially in the online world? What is that transition? How do we bring the human element to the online community? What is required to do it well?
Some of my time is dedicated to driving innovation within organizations, whether it's involving their employees or their local community or any partners they work with. I believe in the power of co-creation and love hosting processes of innovation internally and externally.
The third aspect of my role is convenings: From organizing and hosting to moderating meaningful events online and offline, which – I have to say – I don't enjoy as much as I enjoy offline events, but I also learned to adapt this year to the world we live in.
As an impact activist, the hardest part for me is to say no.
As a very young company we have been very fortunate to be approached by different sectors, industries or companies that wanted to work with us and who did not necessarily belong in the field of responsible work when they came to us. With that being said, they showed high interest in becoming more impactful and sustainable and we had to decide what our ethical compass would be: There are some industries that we happily work with to achieve their goals, and there are some that will never work with.
As a young agency, it is hard to walk away from lucrative opportunities to uphold our ethical standards.
The other challenge I face is managing diversity and inclusion within a still small team. As a young boutique consulting agency, we don't have many full-time employees but we work with many experts from different countries on a contract-basis. Managing such a flexible team remotely as well as making sure that we have a high level of diversity is no simple feat. To us, diversity goes beyond gender and includes different backgrounds, ethnicities, religions, industries and cultures. A truly diverse team solves a lot of problems for us in terms of understanding clients and their needs from different perspectives. Upholding such a high standard can be pretty challenging for a small team."
The head and the heart
"I know the world will be different tomorrow, and the day after, and the week and the month and the year after that, too. As a society, we constantly evolve, like it or not.
I was raised by a mother who is a finance manager spending most of her life in numbers, excel sheets and accounting, and a father who is a poet and a writer, always in love with letters and words.
In a way, I came up speaking these two languages and I always thought I had to choose one of them to find my purpose, my mission. When I discovered the concept of social entrepreneurship in my mid-twenties, it just clicked. I knew that this was it. It encompassed both the rational of numbers and business as well as the purpose, the change you want to see – the two worlds I had grown up in; in that sense, my parents had a crucial influence on me. They both have extremely different mindsets and lifestyles but they complement each other; I see the same combination reflected in social entrepreneurship and social innovation."
What do you wish you could do more of?
"Developing a language that can express and highlight the need for looking at ourselves holistically, as a whole person, instead of just facets of ourselves that we bring to work, or those we show at home. I'm not a very good person to talk to about private versus business life because everything is intertwined in my world. I find my work very satisfying and I rarely have the wish to go on a holiday, which is a problem, but one that I'm working on.
The world we live in evolves so rapidly that none of us really ever have time to reflect on how much time we spend any given day thinking about togetherness. To be honest, I think we were more focused on communal wellbeing and togetherness in our past.
I would love it if we looked more critically at the language and stories, the fables and myths we are currently telling ourselves because they are much more individualistic.
What we don't have is this inner drive or language to even express what it means to be One. We live and work in silos and fragmented communities which makes it hard to think about what brings us together as humans. When it comes to the way we do business at Heartbeats, we are intentional about carefully crafting our language and narratives because I believe language influences the way we think.
We live and work in silos and fragmented communities which makes it hard to think about what brings us together as humans.
Unmuting the unheard
The truth is, if money could change the world for better, it already would have. As long as we measure value in GDP, we're not getting anywhere.
The future I envision is one in which we are more connected to nature and each other, where no one is muted and everyone is heard at equal volume. I envision a world in which value is not defined by a single metric such as money, but in a holistic view of changemakers that shows our complex nature and our whole selves. I would much prefer to live in a world where we communicate more and better, where we are kind to each other more often and shift our mindset from scarcity to one of abundance."
How can we support you?
"I would love to see social entrepreneurs work more with civil society organizations. I would also like to see more corporations coming into our space and saying 'Hey, we have no clue what to do!" or "We have a good clue what to do, but can we do something together?" The ones that have a lot of resources are the ones that I would like to challenge to re-allocate those resources. If we as a community start sharing more of our contacts and clients or partnership networks, we might become even more relevant.
The other piece is around communication and storytelling: At Heartbeats, we are allocating a lot of the time of our work to communication for clients, which leaves very little time to communicate things that WE do. It would be amazing to figure out ways to share more stories among systemic changemakers and co-create that unifying narrative together."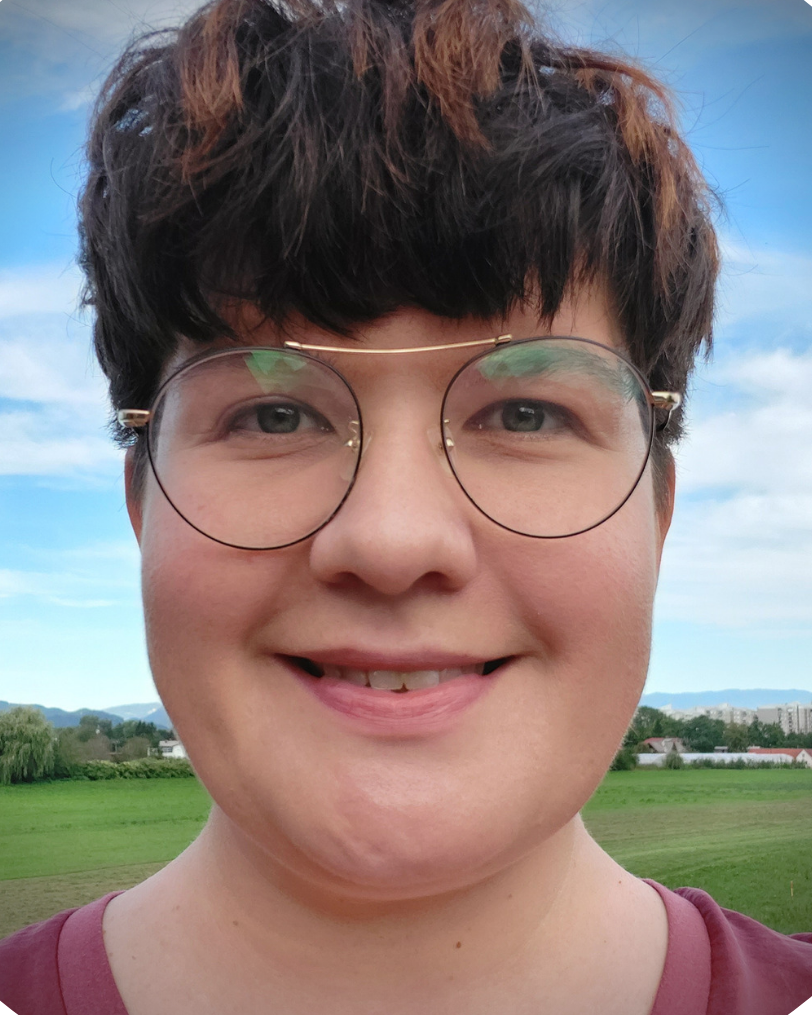 ---