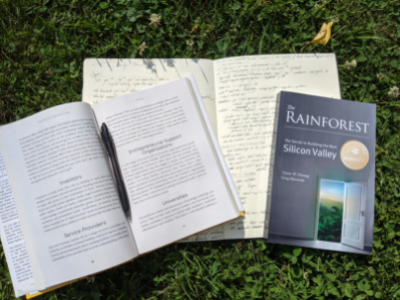 Logbook June 2021
What I've been working on. What lies ahead. How you can help.
June in review
Complexity has been front of center over the month of June. The complexity of trying to build a service-based business in a crazy niche that seems to be ruled by a handful of big organizations. The complexity of entrepreneurial ecosystem building. And the complexity of seeing the world as a system that constantly evolves and progresses – a viewpoint that already resonated deeply when I read The Infinite Game by Simon Sinek. 
All this complexity talk can make your head spin easily and I would be lying if I said I wasn't ready for a break. After we dove deep into the issue of burnout last month, I recognize enough symptoms to know that it's time for a break. This recent post by Natalie Franke was the cherry on the icing.
And as I look back on the month of June, I confidently pat myself on the back. I hosted two masterclasses on uncovering your purpose and building a burnout proof schedule that puts you first – both topics I feel very strongly about.
I also frontloaded a number of interviews to ensure you have fresh and mind-stretching content to read while I take a break this summer! You're welcome.
I added a few more touches to the website and caught up on complexity theory and thinking – the result of which you can read in my latest Insights piece Complexity as a Mindset.
What's next
I'm closing out this year's masterclasses with a final class on Ecosystem Building 101.
Once I return, I will kick into full gear of telling you more about my upcoming ecosystem builder training The Keystone Program!
How you can help
Take some time to rest over the next few weeks. It's been a tough 18 months and I know that most of you kept your heads down and found ways to make a difference even under the grimmest of conditions. Find a place this summer to put your feet in the sand or go for a swim. Fill up on icecream, fresh air and sun (remember extra layers of sunscreen!).
I look forward to seeing you at the end of summer!