After close to two months on the road, I am back in Toronto. And while trying to recap the entire trip is near impossible, here are some of the highlights:
The trip started off in April with a week in the state of Virginia. In Richmond, I caught up with some of my favorite entrepreneurs and friends. We had coffee, went climbing, ate biscuits the size of our heads, and shared meals at the large community table at Ellwood Thompson's. It is hard to exaggerate how much at home I still feel among these extraordinary people — small business owners, designers, entrepreneurs, sports specialists, professors, coffee shop owners, students, creatives and coaches and community builders all in their own unique way.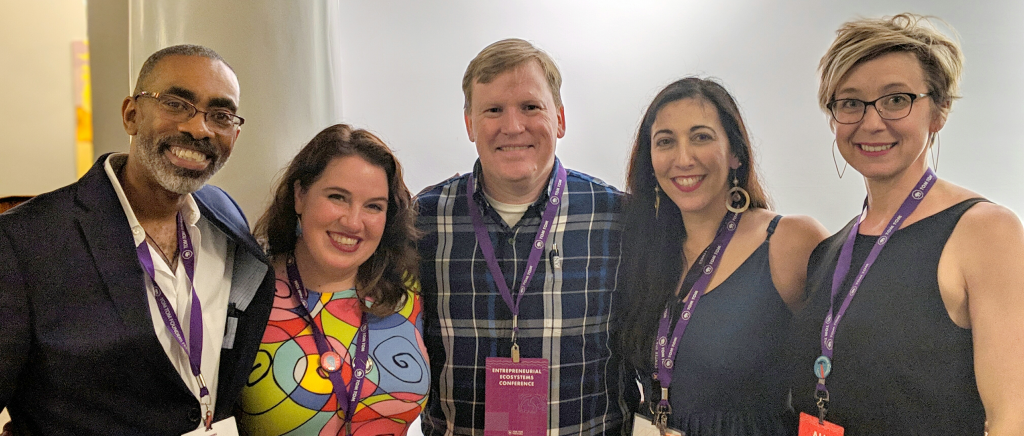 In Charlottesville, I had the opportunity to speak at Tom Tom Festival about entrepreneurial ecosystem building. If you let me, I will talk about championing the champions all day long; celebrating those who dedicate their careers to seeing entrepreneurs in their communities thrive is my jam! Naturally, I was pretty much walking on clouds for two days straight. I got to spend an evening with fellow ecosystem builders before taking the stage in a packed room the following day. The cherry on the icing was catching up with other ecosystem builders from my time in Richmond and hearing how their startup community is evolving. For a week, I simply reveled in love and appreciation for the incredible startup champions I am lucky to know and to have worked with.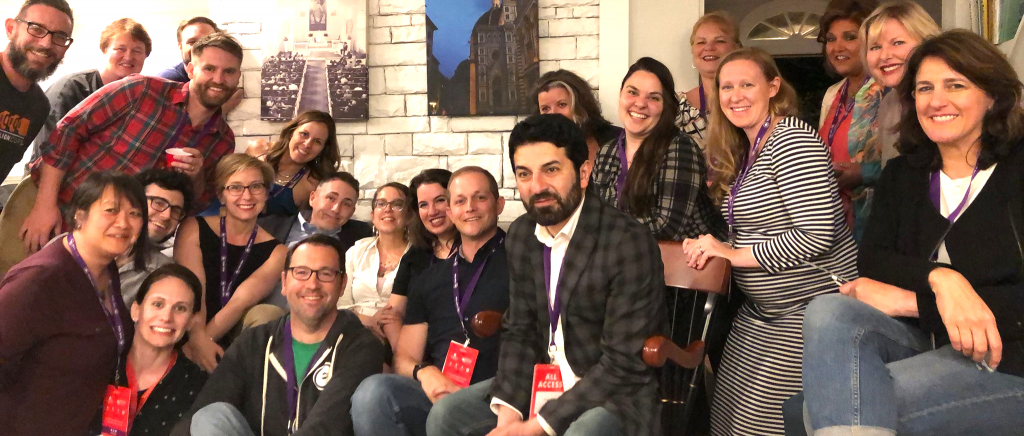 After a very short trip to North Carolina, my daughter and I boarded our flight to Germany where we would spend the next three weeks enjoying a mix of family time and work. Among weddings, family gatherings and birthday parties, I got to interview Social Venturers like Naomi Ryland at tbd*, Daniel Nowack from Yunus Social Business, Kaat Peters from Sociale Innovatiefabriek and now Konekt in Brussels, and Stefan Panhuijsen from Social Enterprise NL in Amsterdam. After years of online cheering, I finally got to meet author and digital freelance nomad Monika Kanokova in real life. And I had a chance to catch up with startup champion Ramzy Ismael who I had first met in Richmond, VA, five years ago, and who now lives in Berlin working for Techstars. In between, I spent early mornings working to deliver client work and tried to enjoy myself the rest of the day. Sometimes I succeeded.

The European leg of this trip ended with a week on Elba (Tuscany) before a challenging two-day trip back to the U.S. (remember the toddler). As soon as I touched American soil in North Carolina, it was go-time to get ready for the Kauffman Foundation's EShip Summit. In this final 7-day sprint we brought the world's first real-life board game for ecosystem builders to life and coordinated members, volunteers and logistics across time zones.
The 3-day EShip Summit itself was nothing but a blur. From the airport, I went straight to the conference center, arriving tired but giddy with excitement for what was to come. I jumped straight into hosting an Unconference session and attending three more. I dropped my luggage at the hotel, took my shoes off for ten minutes, then headed out for a treasure hunt across town to pick up our materials from the printer and gather supplies for the following day. After what felt like an eternity rushing across Kansas City, I arrived at a phenomenal reception at Kansas City Union Station, grabbed dinner and chatted with every ecosystem builder in the room. Not literally. But I tried to meet new people and learn about their work instead of hanging with the friends I know. I took the shuttle back to the hotel just as the sun was setting and perused the third version of the ecosystem playbook before drifting off to sleep that night.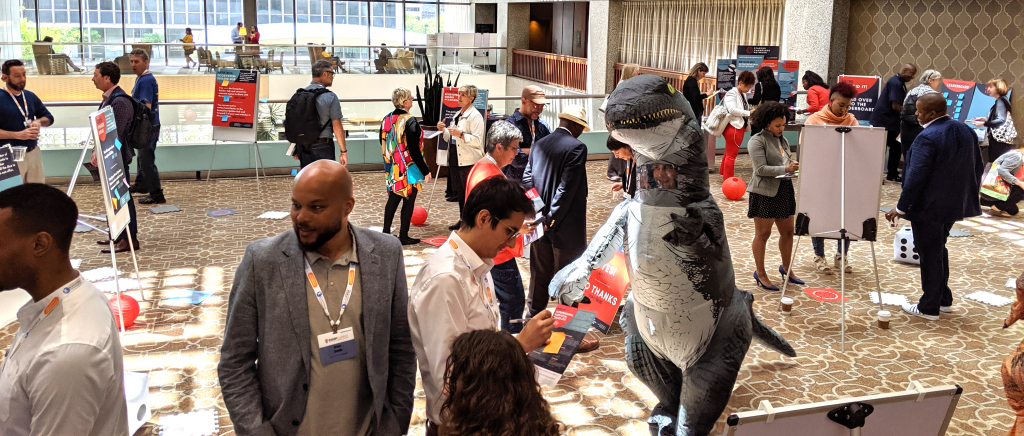 At 7 a.m. on Wednesday, we were all set up for the EShip Science Fair and threw ourselves into a long and fulfilling day of conferencing. We listened to fire starters, we sang and danced — all in the name of community building, I chatted with my all-time favorite portrait photographer Jami Milne and we finally presented our life-size board game to the world. We set up for the happy hour we had agreed to host. And we happy houred. Then we cleaned up and joined our friends at Co.Starters for a collaborative dinner. By then, the rubber band that was a 14-hour Wednesday started to slowly contract. I played ping pong and talked ecosystem building all in a blur until it was time to sink into my hotel bed late Wednesday night. Thursday morning meant packing up, checking out, grabbing a quick breakfast while listening to interviews on stage and racing into an intense work session before lunch with two social enterprise enthusiasts and a run to the airport to head back to Toronto.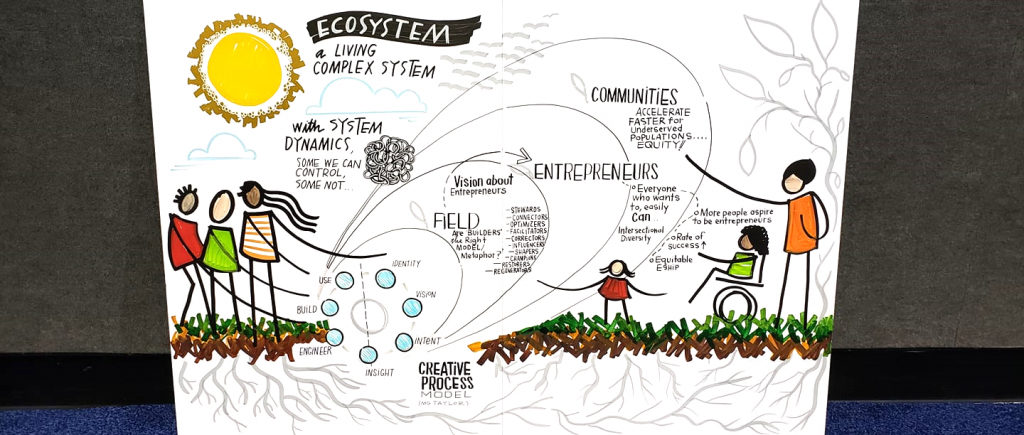 I came to a screeching halt when I stepped through the door of our Toronto home late that night. I firmly believe my husband saw the pressure, thoughts and ever-more questions that I had brought with me tumble off my head and shoulders the moment I sat my luggage down. The weekend that followed was one of sleep and rest, writing and reflecting, and mountains of laundry. And here we are, close to the end of Q2.
The next phase of Social Venturers runs until end of September. Until then, I plan on
Hosting as many interviews as possible (shooting for 20 minimum)
Drafting and finalizing a literature review of what ecosystem building is,
Launching a first version of the new website to start showcasing the incredible work you all are doing, accompanied by
A celebratory social media campaign of Social Venturers around the world.
As always, if you know someone who does extraordinary work in the field of supporting social entrepreneurs, I would love to be in the know!