As CEO, Banks is responsible for the organization's strategy and long-term direction. A Denver native who joined Uncharted in the spring of 2012 as an unpaid intern, Banks has served in a variety of roles: leading entrepreneur selection, managing the mentor network, leading the expansion of the Institute around the world, managing the organization's day-to-day operations and team. Prior to Uncharted, Banks worked in international development in Washington DC. He holds a Bachelors degree in Economics from Vanderbilt University and a Masters degree in Development Studies from the University of Sydney in Australia.
Outside of work, Banks is taking Spanish lessons, learning how to be a good neighbor to the folks on his block, working in his garden, and spends most weekends in his tent in the Colorado backcountry. You can usually find him near the snacks at a party, or wherever there are snacks.
---
Uncharted, formerly Unreasonable Institute, is one of the oldest and longest operating acceleration programs in the US focused on social ventures. In 2016, I was fortunate to run one of their Unreasonable Labs in Richmond, VA. It was the first ever program I ran independently (with my partner in crime Larkin Garbee) so clearly, I jumped on the opportunity to talk to Banks Benitez, CEO of Uncharted, in March this year. Here's what we covered:
The founding story of Unreasonable Institute & transition to Uncharted
Challenges in the US social venture space and how Uncharted's responses
Common obstacles for social entrepreneurs and how to overcome them
How to support Banks and his team
Summer Camp + Impact Investing = pure magic
"Unreasonable Institute was launched in Boulder, Colorado, in 2009. Around the same time, Techstars, a big tech accelerator program, was also operating out of Boulder. Unreasonable's co-founders were curious how we might take a model of entrepreneurial acceleration in the tech space and apply it to people who are working on the frontlines of social impact.
In 2009, the social impact exploratory space was relatively embryonic. It was early days for social entrepreneurship. Obviously we've had social entrepreneurs for decades, but in 2009, it became more en vogue. Unreasonable Institute and Village Capital were some organizations that really got going around that time. I always felt like we were really lucky and fortunate to grow up with the sector.
I joined the team in 2012 as an intern and had different tours of duty until the leadership team decided to hire me full-time. In my early days, we ran an annual social impact accelerator based in a fraternity house, of all places, in Boulder where 15 or so entrepreneurs from all over the world, all different sectors, all different geographies came together for a summer. It was a summer camp plus impact investing. It was magic!
It was an environment where we had all the entrepreneurs living in this big house. We'd fly in mentors and investors; they would spend three to four days at the house and we would throw the kitchen sink of support at these social ventures and do whatever we could to help them succeed. Which we did. It was a buffet of support options (workshops, mentoring sessions, investors etc.) that these founders could gorge on.
These days, as Uncharted, we think about our work much more as well spaced meals over time. As an organization we've moved in a different direction to figure out how we could meet social entrepreneurs over their early stage life cycle. We've extended and extrapolated our program, made it less of a buffet and more about ongoing nutrition."
Becoming Uncharted
"By 2016, I was helping to lead the Unreasonable Institute as we moved into figuring out how we might expand and scale. Ultimately, we were able to expand to 46 countries by licensing our technology and our intellectual property of an accelerator playbook to teams around the world who wanted to run their own social impact accelerator. Unreasonable Labs popped all over the world and it was cool because it was a true market test for us. From an ecosystem building perspective, it was really interesting for us to see the state of social entrepreneurship all over the world. At the same time, it raised a number of questions about who we wanted to be in the long run and how we wanted to serve social ventures globally.
Ultimately, in 2017, we decided to rebrand to Uncharted for two reasons:
First, we wanted to differentiate from our sister company that was also housed under the Unreasonable brand which led to quite a bit of marketplace confusion. We wanted to create a clear and crisp brand that spoke to who we were and who we weren't.
The second factor was around a repositioning of our strategy and really thinking about ourselves differently.
The social impact and philanthropy space oftentimes acts like a dinosaur stuck in the last century. It's old and bureaucratic and slow moving.
There's always this dangerous question you can ask yourself: "What business are we actually in?" In our case, we asked "Are we in the business of just growing social ventures, are we in the business of growing ecosystems, are we in the business of trying to tackle social problems? For us, the answer was that we want to tackle social issues and to bring a new approach to doing this work."
Sector-wide challenges
"One of the big things that we're curious about is how to unlock the financial capital that is stuck on the sidelines. Foundations are spending five percent of their assets if they're operating in an endowment structure; essentially, it's like having ten digits but you can only use one of them, and only half the time. They're not using all the resources available to them.
We're curious about how to unlock the financial capital that is stuck on the sidelines.
Tangibly, that shows up in terms of the role of donor advice that we're seeing. There are US$ 121 billion in donor advised funds in the United States.That money is functionally in impact purgatory, it is stuck on the sidelines, it can't move. So on the one hand, you have all this capital that's pledged for impactful ventures. On the other side of the equation there are countless under-resourced social impact ventures who are desperate for that funding. Maybe this is part of the ecosystem role that we play on one side of the equation.
US$ 121 billion in donor advised funds are functionally in impact purgatory.
We can work on affordable housing, urban poverty and early child education but the space needs to really look into what the financial plumbing underneath the sector looks like, and how we – as impact plumbers – might widen some of these pipes.* We might need to make new pipes, redirect pipes and we might even need to cut off those pipes that only trickle. Safe to say, the financial plumbing underneath the impact space is a big curiosity for us.
90% of CEOs running foundations and deploying capital are white males and only 8% of that capital is going to black and brown founders.
Another issue I see are institutional power ecosystems that are based in homogenous networks, fueled by bias and lack of equity. Eight percent of philanthropic dollars go to black and brown communities, zero point six percent of philanthropic dollars from foundations go to nonprofits led by females or people of color. Those statistics are startling. I believe there is a connection between the fact that ninety percent of CEOs running the foundations and deploying capital are white males and only eight percent of that capital is going to black and brown communities.
Looking at the ways that inequities and structural racism show up in the world of social impact is going to really change how we do business and as Uncharted, we are curious about bringing the inequity lens to our work.
My final concern is that the appetite for risk in social impact is extremely low. I think we need to be taking much bigger risks in terms of how we tackle social issues. We get to work with foundations and impact investors and venture capitalists. We witness regularly that venture capitalists are more willing to make an investment into a for-profit social venture with other people's money (that they're expected to make a return on) than a foundation that is willing to make a philanthropic investment in that same industry.
We need to change our risk appetite when it comes to social impact work, otherwise we're just perpetuating an outdated, dysfunctional system. 
Uncharted responses to sector-wide challenges
"We're still figuring out our role in policy. We work with state and city governments in terms of running initiatives with them, but it's certainly not on a policy level. This year we're launching our own donor advised fund to deploy capital into our portfolio, so I consider it our Trojan horse to revolutionize donor advised funds from the inside.
I think we bring a strong equity lens across the ventures that we select. This year, for example, we're running an accelerator in just one zip code in Denver. Home to 10,912 residents it is the most polluted zip code in the United States. We got 17 applications to work on issues from air quality to different types of metrics of pollution. It is a zip code that's been spoken for by so many people but the residents themselves have been cut out of the process.
The mayor of Stockton California, said "Nothing about us without us can be for us." I think it's a really good way to say that without community ownership, no solution will stick or be effective. That's why we're structuring a community-driven accelerator where the residents select the organizations that will go through the program and we will accelerate whomever they select."
We should be suspicious of our professional expertise and acknowledge that the residents of a community know best what's going to fly.
Uncharted entrepreneurs
"To date, we have directly worked with about 160 social entrepreneurs, Uncharted Labs have supported over 500 around the world. I am generally somebody that doesn't care much about legal structure. I think at least in the social impact space, we're seeing a lot of hybrid organizations as well and our portfolio we're at 71% for-profits, 25% nonprofits and four percent hybrid structures.
Our entrepreneurs are long on vision, they're long on passion, they're long on social impact. They struggle at times to build the infrastructure of the business that can help them scale. And I just speak for myself as somebody who falls into that category as well. They're in an under-resourced environment and working on the front lines. They're trying to figure out how to manage a budget, go out and fundraise, lead programs and they do all that with a small team. These are heroes on the front lines. It's amazing!
It's hard in some ways to get out of that scrappiness.
How do you shift from the scrappiness needed to do it all in the early stage to moving to a mindset of leverage? Leveraging the psychology of a leader is important, knowing when to delegate, ask for help and get out of the way so that the organization can actually grow.
It's oftentimes why founders don't stay founders of for-profit and non-profit ventures. They actually need to bring in a scaling leader to come in and do that part. And letting go as a founder is a really difficult thing.
The other challenge is figuring out how not to only serve your beneficiary but also get on the same page with those who pay for your product or service, often funders or corporations. It's hard because the model is somewhat bifurcated:
A lot of social venture leaders are really good at solving a problem of the beneficiary, they're less good at solving the problem of their payer.
So when you're talking to a high net-worth funder, do you really understand why they're funding you? Is it because they want to see the impact or is it because they want to go on an adventure with you and see how you're going to discover this issue, to grow and scale your venture? Or do they want to bring more than just their financial capital and invest their intellectual capital to help you move forward?
Imagine you're talking to that chief communication officer and she or he is going to write you a half a million dollar check to run a program. They know why they want to be involved, but do YOU fully understand their expectations and perspective? Can you speak to their pain point?
I think we have a blind spot in this space and in that that holds us back.
We're not listening as closely as we need to to understand what is really going to unlock more capital.
How can we support you in your efforts?
So much of the storytelling is self-congratulatory. I would love it if we could move beyond the case study and story of impact that talk about successes. I'm more interested in the HOW! Our job is to be impact cartographers. How do we make maps where other people can follow? Along the lines of "Here's what we thought was gonna happen, here's what actually happened, here's what we learned, here's what we could do differently."
I would like to see more map-making, less patting yourself on the back. Let's learn more from each other!
Uncharted has experimented with a 4-day work week in 2020 and are sharing their findings on Medium – don't miss it!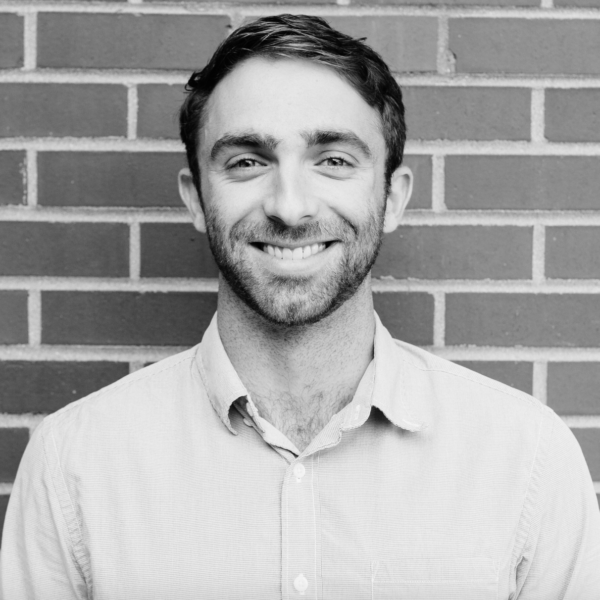 *Hear more about plumbing financial infrastructure in this conversation with Mara Zepeda.