I have relished seeing how Social Venturers around the world have sprung into action to support entrepreneurs in their communities! Tip of the heat to everyone who instead of being stifled by fear and uncertainty (me right here!) jumped in with both feet to help purpose-driven founders navigate these rough times. I am SO excited to share their stories with you here and on social media over the coming weeks!
Second responders to crisis
On March 11, I had the pleasure of hosting a virtual session at the Skoll World Forum together with the wonderful Michelle Arevalo-Carpenter. Together with Rick Turoczy (Portland, Oregon, US), Danielle Anderson (Nairobi, Kenya) and Leon Reiner (Berlin, Germany) we discussed how each of them were responding to the crisis. Our blog post with our 5 key learnings as well as the recording of our session are now up on the Skoll Foundation's website. Check it out here!
In my conversations with Michelle, the idea of Second Responders was born: Once entrepreneurs have taken care of their most basic needs (food, shelter, clothing, etc.), ecosystem builders are able to come in as second responders and help take care of the entrepreneurial community by helping founders, pivot, adapt or – if necessary – wind down operations.
The case of IMPAQTO – a mini case study
Status Quo: How are entrepreneurs in your community dealing with the current situation?
"We did a survey immediately after shutdown. On average, they have 40 days to stay alive with current cashflow, so we are very much focused on offering mentorship and helping them device emergency plans for their startups."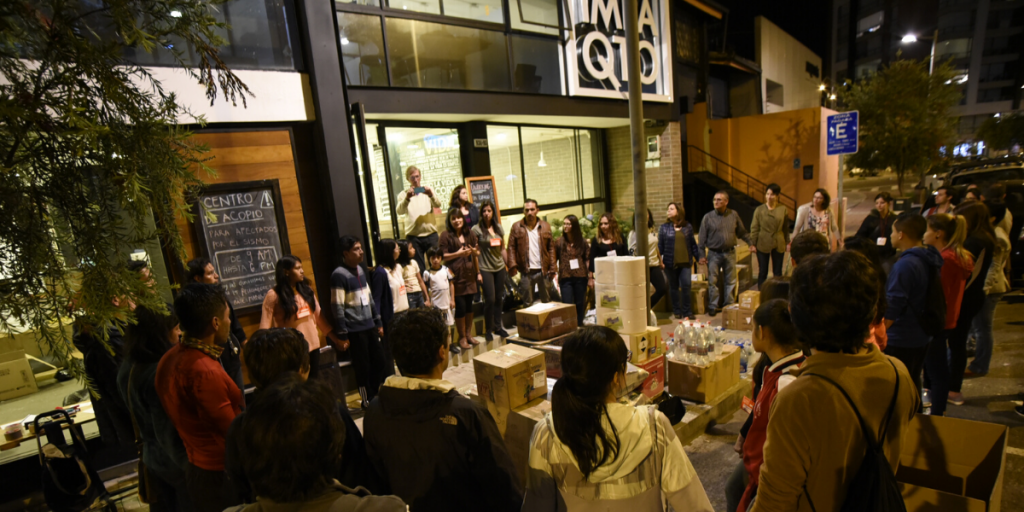 How have you helped entrepreneurs respond to COVID-19?
"We have a 3-front strategy:
Learn and adapt (25 webinars and counting, with over 3500 participants so far -topics range from mental health to financial support and digitizing payments.
Grants for covid-related enterprises – we raised funds for a small grant program for social enterprises that have potential to help improve the community's response to quarantine and COVID (example)
Help change agents help others: we launched a series of 4 hackathons to activate virtual volunteers – our first one is about solving challenges around domestic based violence in COVID isolation.
What does support look like for you and your team right now?
"We have been fortunate to access support for specific initiatives to support our operations and keep some of our staff employed, but this won't last beyond 4 months. If we will support entrepreneurs and change agents for real, we need to support the institutionality of ecosystem buildings – I know grants for hackathons may be sexy, but capital support for our operations and overhead makes for a more resilient response. For instance, $150k would give us the stability we need to keep our financial staff, controllers, media team and digital infrastructure running so we can be agile and feel secure."
How do you expect to support entrepreneurs in your community post-COVID? What tasks and challenges do you foresee?
"I believe we will pivot to becoming centers for entrepreneurship recovery, intermediary investors and builders of community and emotional support. Many entrepreneurs will need palliative care for their ventures, and we will move towards saving the entrepreneur from the death of their start-up – they will become the main holders of lessons learned, re-bounce, and resilience in our community."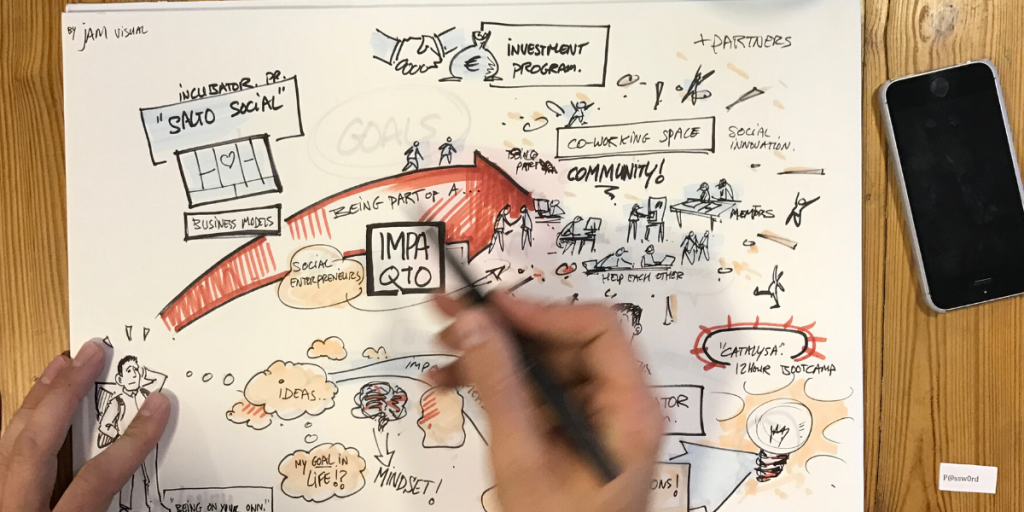 Responses from Social Venturers worldwide
Larkin Garbee (Richmond, VA, US) launched Good Work Society, a community of business owners, remote workers, freelancers, non-profit professionals, transitioning employees, makers, doers, thinkers and entrepreneurial ecosystem builders who do good work & believe in doing work for the GOOD of Society.
Ann-Christin Kortenbrede (Antigua, Guatemala) summed up her analytic approach to startup and business management in times of crisis and generously shared her insights as a guest contributor on Social Venturers in Making it through COVID-19. Advice from an Impact Investor (feel free to share widely with your network of entrepreneurs!).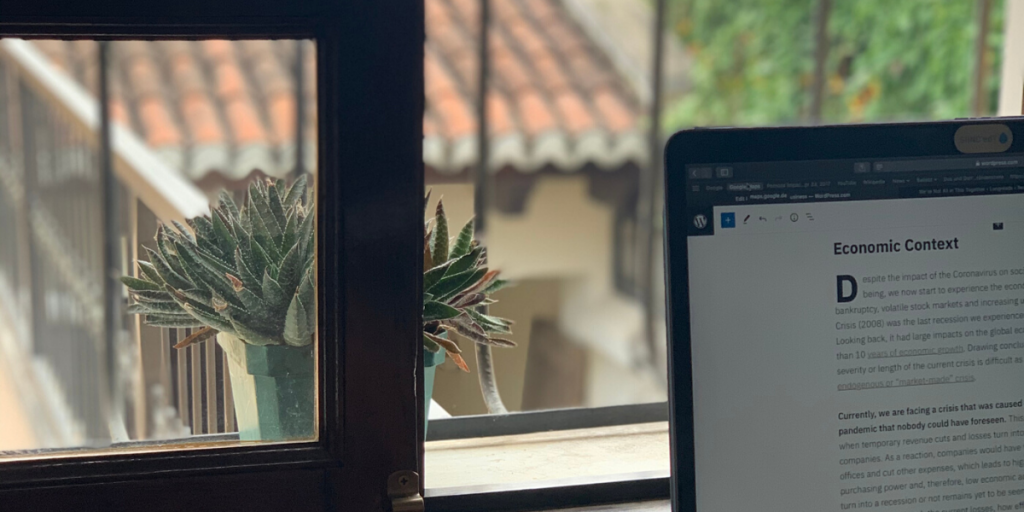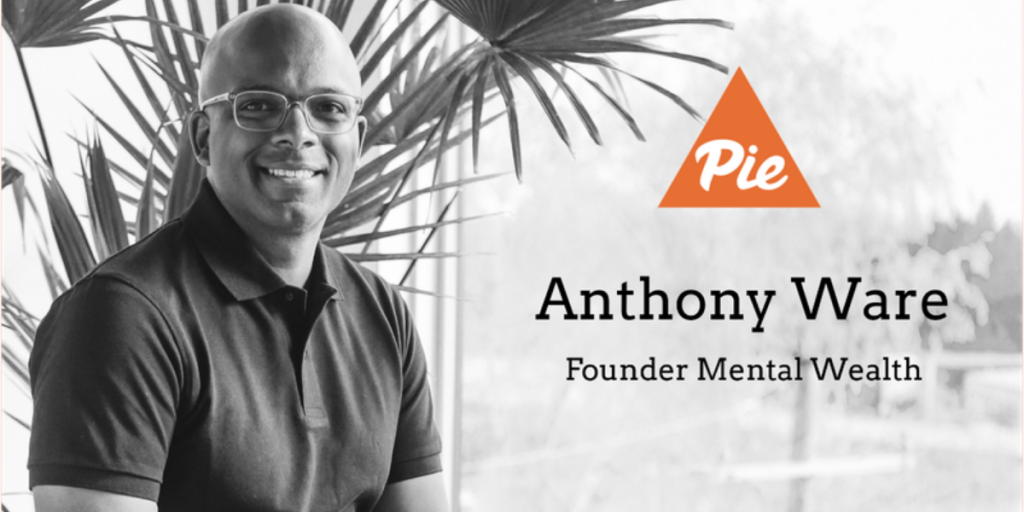 What's next
I'm sloooowly picking up interviews again. To be honest, I've gone back and forth about whether this is a good use of my – and quite frankly Second Responders' – time. I try to be respectful of shifted work priorities and am super grateful for everyone who is keen to share their current approach to ecosystem building.
Speaking of shifting priorities: I am GREATLY enjoying our mastermind. We are five weeks into the program and I LOVE brainstorming and giving feedback with Kaat and Peter. It has become a safe space to speak honestly about what's on our mind and dream big. Stay tuned!
I am also working on a new blog posts series, eeek! I always dreamed of creating a sort of handbook for ecosystem builders outlining personal and professional skills and characteristics to lead both a meaningful life and purpose-driven career. And I'm taking a first stab at it! And YOU can be part of it! Read on below:
How you can help
I am looking for change makers who are dedicated to seeing social entrepreneurs thrive and who are particularly talented in one or several of these areas:
Put entrepreneurs front and center
Foster conversation
Enlist collaborators. Everyone is invited.
Live the values (lead by example)
Connect people bottom up, top down, outside in (across silos)
Tell a community's authentic story
Start, be patient.
If you know someone who I absolutely MUST talk to, please let me know!