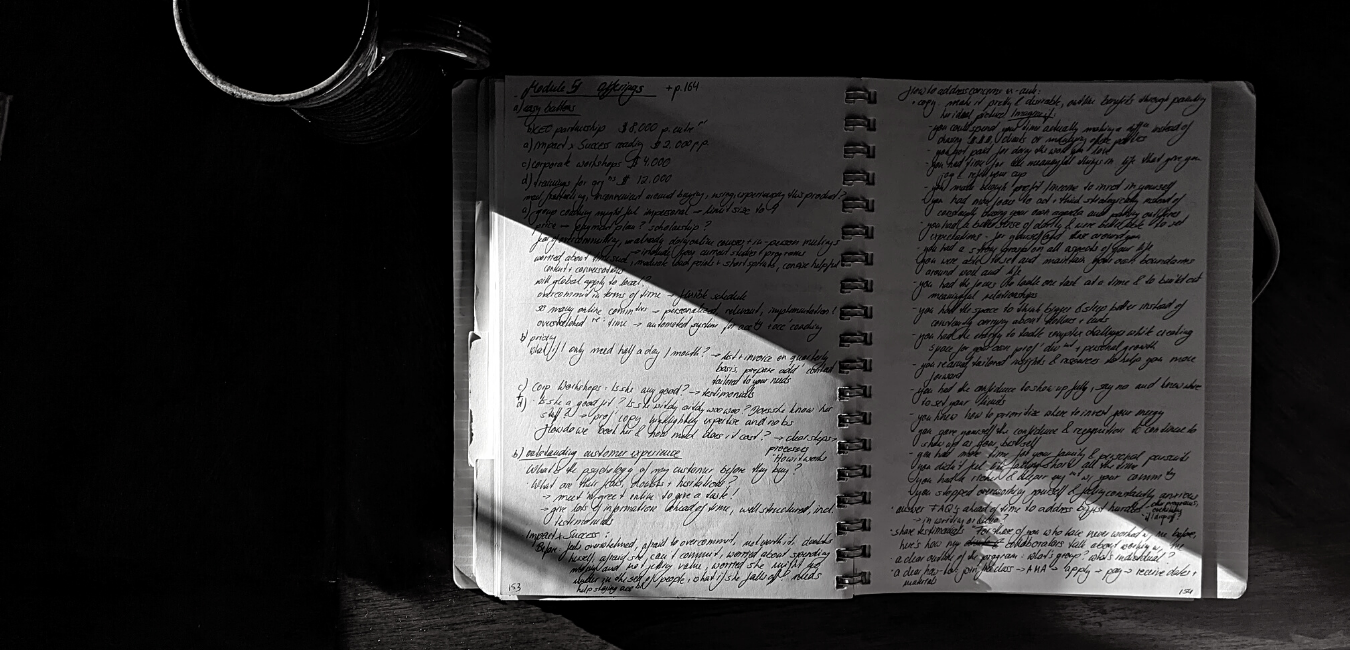 As the third year of Social Venturers comes to a close, I've reflected on the journey so far and what I've learned about generating, curating and distributing knowledge in an emerging field like entrepreneurial ecosystem building. So here's a slightly different logbook as 2021 comes to an end:
Phase I: Discovery (2019)
In March 2019, I published my first ever logbook – a monthly post in which I share what I'm working on behind the scenes of Social Venturers. In this first of 25+ monthly posts, I explained that I would approach this endeavor with a three-year timeline:
"Year I is all about discovery. I am exploring
What rocks your professional world
What you Social Ventures need and want to lead fulfilling lives and careers
What war and love stories you have experienced in the field of ecosystem building (Intrigued? I got one here for you!)
What skills go into being the best possible person to not only support social entrepreneurs through programming, but build an ecosystem that helps them connect the dots.
Year II is dedicated to piloting potential solutions to drive the field forward.
Year III is all about Refining and Developing."
This is how I envisioned these three phases to go:

Two years ago, in December 2019, I drew some preliminary conclusions from my first year of discovery (because discovery is never over):
I recognized some archetypes of ecosystem builders for social change: lone rangers, captains and cartographers
I identified their main pain points.
I settled on a definition of entrepreneurial ecosystem building that I would base my work on.
Phase II: Experimentation (2020)
Equipped with my insights from year 1, I was ready to launch this rocketship with different event and training formats in the spring of 2020. I tried to launch a mastermind for ecosystem builders that one person signed up for (thank you George!). With the writing on the wall, I instead opted for a small group of monthly check-ins and zero curriculum in 2020 that grew into Solopreneurs for Impact in 2021.
With the pandemic bringing us all to a screeching halt in March 2020, I realized that this was not the time to launch any rocket ships. Instead, I focused on how ecosystem builders were responding to the crisis for entrepreneurs and small businesses. Instead of experimenting with training, ongoing programs and workshops, I went back to the drawing board and used the time during lockdown to study in depth what mindsets and skills entrepreneurial ecosystem builders need in order to do their work effectively and without burning out. I hosted 14 Fireside Chats with entrepreneurial ecosystem builders from around the world and published all my findings including workbooks for close to a year. Some of these focus groups were rich discussions, some of them were 1-1 conversations with whoever showed up. Some of them filled me with joy and ambition, others made me question why I was sitting in my home office on a sunny afternoon waiting for at least one person to join the Zoom room and talk to me about their ecosystem building challenges. The outcome was a series called Ecosystem Building 101 which builds one of the foundational building blocks of my ecosystem builder training.
At the end of 2020, my experimentation phase had looked very different from what I had expected, but I had learned a lot:
Phase III: Refining and Developing (2021)
In 2021, I slowly came out from under the pandemic to unleash different training and support formats:
I launched Solopreneurs for Impact with 13 participants.
I hosted four masterclasses on ecosystem building 101, storytelling for community building, uncovering your purpose and burnout proofing your lifestyle as a changemaker.
I launched the Keystone Program, a 10-week training for entrepreneurial ecosystem builders.
In 2021, I made a whooping $7,611 from these services.
This is where I tell you that it's not about the money: When I started out three years ago, I knew I was going to invest more than I would make and each of the last three years, I rose to the occasion. I ran a loss. I didn't pay myself for the work, I didn't even make enough to cover my expenses. And even with this, I realize what a privileged situation I've been in to be able to keep going without drawing an income since 2018.
This is where I tell you that it was well worth it. But I won't. Because it sucked. So much. It made me question whether I was of any value to my field. It was hard, and it continues to be. To everyone who started something and couldn't keep going past the first six months, or year, or two years: I command you. Taking the first step alone and putting your idea out into the world is intimidating if not outright scary; it's personal and it will make you question your life choices and self worth over and over. And if at any point, you call it and work at Starbucks instead (because heaven knows I considered it), I celebrate that choice!
With a basic proof of concept for my masterclasses and the Keystone Program, these will continue in 2022. Solopreneurs for Impact will not. I'm taking on consulting and contract roles to keep the lights on while furthering my mission. 
What I'm most excited about in 2022 is switching my interview format from written to a podcast show! While I unearthed a lot of knowledge over the last three years, I know that these insights, information and resources are nor static. In ecosystem building, we do not yet have capital-T Truths and as our field emerges, I want to keep up with new models and more nuanced approaches for how to transform communities leveraging the power of entrepreneurship. There is so much to learn! And Ecosystems for Change allows me to continuously gather and share that knowledge and share it with everyone and anyone interested in ecosystem building for social change!
I hope you'll join me as a listener, an interview guest, through your feedback and as a contributor or partner!