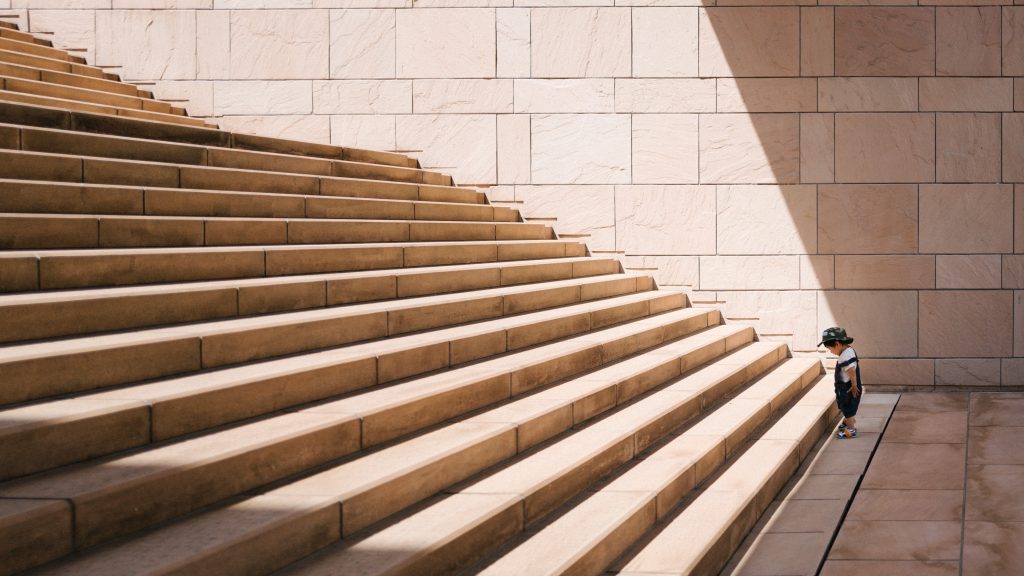 Rooted in Purpose
Having interviewed more than 70 ecosystem builders for social change, I've had a few (70+) conversations about what drives them. When asked about their purpose, responses range from a desire to contribute to a world worth living in to creating equal access to opportunity, building community wealth and wellbeing, unlocking human potential and bringing your own strengths and skills to bear. 
Unlocking potential by equipping with roots & wings

Evgeni Kouris
I know in my heart that without being deeply rooted in your purpose and values, you run risk of setting priorities that don't serve you, of getting stomped on (unintentionally, or not) and most of all, losing sight of yourself.
Here's what I've learned about the importance of knowing your Why, how to find it, and what to do with it:
Know your why
Sometimes, we tinker within the parameters of a system to improve conditions for (social) entrepreneurs; other times we try to break the system entirely because it serves the powerful few but not the deserving many. In both situations, patience and tenacity are paramount. Systemic change takes time. SO. MUCH. TIME. 
Until we reach a tipping point and suddenly everything is irreversibly changed.
Until we get to said tipping point, we try every possible approach under the sun to instigate progress, because we often don't know what works until it does. This type of experimentation requires patience and an unshakeable belief that we can, in fact, create systemic change.
But where does that belief come from? How do we know that we can create a new status quo that has never existed before without a blueprint? How do we know that our efforts are not in vain? That we will affect the future?
We don't. But we grit our teeth and keep trying anyway. Because we know deep down that this is our reason for being in the world, our raison d'être, our purpose.
I build strong communities for change makers and justice warriors. I believe we'll have a safer, more joyful world if we support those who care for others and fight for an equitable society and healthy planet.

Kristin Leutz
Whether you find yourself in a rough patch in your career, you are looking for values-aligned partners or exploring your next professional move: Knowing what you are in this world to do is your inner compass that guides your decision-making. The question is, how do you find out what that purpose is?
I want to figure out how to bring my talent, strengths and interests to serving people.

Yuliya Tarasava
A world changer's career path
When I graduated from high school, I didn't have the first clue of what I wanted to do with my life. I spent the summer working at a fast food restaurant at Disneyland Paris (lots of fun, but not my purpose!) followed by a volunteering engagement in Thailand (also lots of fun and an inkling pf purpose!). There, I realized that I wanted to devote my career to making a difference for people who had come up under less fortunate circumstances than myself. Back in Europe, I tried on every career path that I thought suitable for changing the world: international development, nonprofits, government, media, corporate social responsibility. Not a single one sat well with me. None of these approaches were impactful and at the same time sustainable enough to justify the money and dedication we poured into them. With every new opportunity, I was sure this was going to be my path. And one after the other, I came up empty-handed. Disillusioned.
I feel a responsibility towards humanity to make a difference. Even if it is something small it will count someday, some place. What matters is to try.

Rana Dajani
When I had exhausted the options that I knew of (and was dead broke from all the unpaid internships), I started waitressing again and in my free time, researched how we might use business as a force for social change. I eventually found out about social entrepreneurship and the rest is history.
I am driven by a strong sense of justice and fairness. I want my life and my work to advance justice of all forms.

Banks Benitez
I have always been grateful to have invested the time and curiosity to find out which route would best serve my desire to contribute to sustainable change in the world. And still, it wasn't until years later, work experiences in Germany, Australia and the U.S., that I was able to clearly state my purpose and stand up for my values. I know this may come as a shock to you, but even in the feel-good social impact space, we face sexism, racism and otherwise toxic work environments. If we sit down for a drink one day, I'll share some stories with you;)
A process of discovery, not invention
I have written at length about the importance of knowing your Why if you are in the business of changing the world. Much of this process is one of peeling back the layers of your personal and professional experiences. Your purpose has been guiding you all along, you may simply not have been aware of it. As Simon Sinek says in Start with Why: "Finding your why is a process of discovery, not invention."
I will walk you through the three steps of discovery that I used myself and helped others deploy to discover their purpose and put it into words. Disclaimer: This exercise requires you to dive deep into your past, present and desired future. Do not rush it. Grab a cup of tea, find a comfortable spot, bring pen and paper. Ready?
Step 1: Peeling back the layers
This first step takes the longest and is – to me – the most insightful. Whether you have been in your career for five years or fifty, this is where we learn a lot about your ambition and values. Travel back in time and take stock of the times in which you were thriving. What were your biggest accomplishments? Disappointments? Who did you enjoy working with? Who not? Why?
My roots as a farmer: We harvest what we sow!

Markus Sauerhammer
Step 2: Status Quo
What are your strengths and passions? What do others say about you? Go ahead and ask – you'll be surprised by the qualities co-workers and friends see in you that you take for granted or don't even see as anything special! What do you value most in others? Which qualities in someone else make you run the other way?
My purpose? Building and connecting communities of purpose 

Ilka Hennet
Step 3: If money were no objective…
This might be one of my favorite questions to ask anyone. Pull it out the next time you're at a cocktail party and strap yourself in for a fascinating conversation!
What would you do if money were no objective?
How would you spend your time? Who would you spend it with? What would you want your eulogy to say about you? There are no wrong answers, be honest with yourself. Would you golf all day? Cool. Go into baking? Excellent. I have found that even people who initially say "I would just binge Netflix all day." eventually come around to something a little more fulfilling when prompted with the question "And then? Once you've watched everything, what would you do then?" Keep probing. The true answer is in there.
Introduce a new paradigm in the way projects are shaped and managed based on open source collaboration – that aims to engage local communities and individuals in the design and implementation of sustainable development projects.

Emanuele Musa
If you follow these prompts, you will gain a deeper understanding of what type of world you envision for yourself and those who come after us – realistic or not. In fact, unrealistic is even better, it challenges us to be audacious!
What is your role in making this alternative future a reality? How are you contributing with your unique gifts and skills?
What type of people and organizations do you want to work with? How will you execute this mission?
Congratulations! You just defined your vision (1), mission (2) and values (3)!
Put your purpose to work
Rest assured that knowing your purpose, being able to articulate it without sounding like you're on Shark Tank, and aligning your efforts to your raison d'être is a powerful machine. Use it responsibly. If you are self-employed, in particular, I cannot recommend this exercise enough to position yourself and your services in the market. Communicating your vision, mission and values clearly lets potential clients know what they get when working with you. Most importantly, it saves you a lot of headaches by automatically filtering out potential customers that are not a great fit (Price hagglers? No thank you!).
I want to look my kids in the eyes and tell them I did what I could to shape a world that is worth living in for most people. I haven't found a better way to put my strengths into practice.

Laura Haverkamp
Even if you're in a professional role that you love, anchoring yourself in your purpose impacts your everyday work. IT guides you in setting the right priorities and allows you to show up as your authentic self. If it's not a hell yeah!, it's a no.
Want to learn more?
---
Photo by Jukan Tateisi on Unsplash