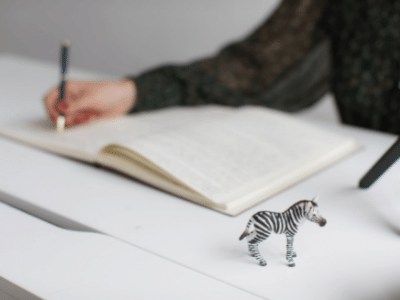 Logbook April 2021
What I've been working on. What lies ahead. How you can help.
April in review
If you read my March logbook, you know that my mind has been trying to work out how I can be of better service to all of you – for a reason: I experienced my Dark Night of the Soul in January and since then, I've been working behind the scenes to create offerings that make life easier and more joyful for those who are making a difference in the world without giving up on their potential for creating impact. On the contrary: I have come to believe that the surefire way to continuously make a meaningful difference in our communities is to look after ourselves first, ensure we are clear on
Our purpose,
The grand vision of what change it is we're trying to initiate, and
The values that guide us in our work.
Only if we are rooted in our purpose are we able to show up as our best selves, and give 100% to our communities.
At your service
You've probably noticed that Social Venturers' digital home has changed quite a bit since you were last here. Over the last two years, I've interviewed more than 80 ecosystem builders from around the world to learn more about their approach to supporting (social) entrepreneurs. As part of each conversation, we also talked about what support looks like to each of them. In response to those needs, I created a suite of services to help you
Content: Zebras around the world
Eversince Sex and Startups was published as the official Zebras Unite Manifesto, I've been in awe of this global movement that has grown to tens of thousands of supporters around the world. Following my interview with Mara Zepeda, I played our conversation over and over in my head and knew this was a movement I wanted to support however I could. In January 2021, I joined the co-op as a founding member which allows me to tell the stories of founding members, chapter leads, co-op members and allies all around the world. For the remainder of 2021, and perhaps beyond, I will take you on a journey of Zebras and Zebra supporters around the world! After talking to Sheeza Shah of founding member UpEffect in the UK , our next stops are Vienna, Austria, to meet Asetila Koestinger and the US/France to hear how Armillaria is designing an operating system for planet Earth.
What's next
Over the next months, I'm hosting a number of masterclasses to work with impact makers who want to sharpen their skillset. I also want to find a way to reconnect with Social Venturers who I've already interviewed and find a cadence to stay in touch through meaningful conversations. Lastly, I'll be finding new ways to connect with change makers around the world and find out what's getting in their way of maximizing their impact without minimizing themselves.
How you can help
Help me spread the word about upcoming masterclasses and events! The more, the merrier, and the more impact we can co-create!